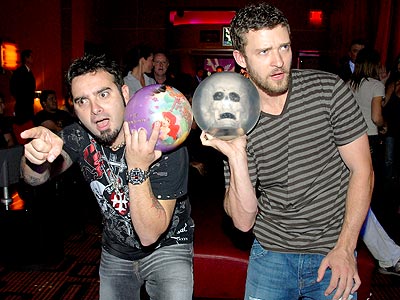 Another set of trips out to a variety of places of late, Santa Cruz, the bay area, Phoenix, LA, and Riverside has me thinking about the next issue of Vengeance and thoughts on anarchism and it's scene.
In Riverside last weekend, MAC was invited out to table at this event that featured me speaking, someone talking about feminism, and then Dana Ward from Anarchy Archives. At the end, there was going to be a round table discussion about strategy in Southern California.
The event space was at some middle class coffee place that allowed people to hold an event downstairs. About 40 - 50 people showed up, mostly young, but a fair mix of individuals. The kids in Riverside seem to be interested in setting up a infoshop (something that seems to happen to every group of anarchists in every town, every couple of years).
The first workshop was hosted by a woman with the Inland Empire Feminist Collective, which brought with them some zines about stuff such as DIY menstrual pads and anarcha-feminism. The workshop that they gave was like sitting through someone reading wikipedia out loud, no offense. They gave textbook definitions on what feminism was, what patriarchy was. Then they (this is all off of large pieces of paper) told us what liberal feminism was going through Marxist Feminism and into anarcha-feminism. While this might have been interesting in a setting like a college presentation, the presenter did nothing to critique liberal or Marxist feminism at all, and did nothing to talk about their own affinity towards feminism, what lead them towards such a position, etc. Then, they had us fill out this questionnaire about feminism, which resulted in a discussion that for me was really boring and liberal, with basically the group and the presenter coming to the conclusion that in order to "help women" (as the questionnaire asked) we should change the way that interact with each other and "call people on their shit." While of course, this is all important; we should hit people in the face for making rape jokes and write nasty things in stupid magazines, can't we also state that the struggle against patriarchy is a struggle against class society and the dictatorship of capital over all life and cannot be divorced from each other?
While I think it's great that someone presented something at an anarchist event that wasn't male and white, I think when politically such presentations are so muddled and unfocused, they really don't get us anywhere. I think if the presenter would have focused more on why she became a feminist, what that meant to her, and what she wanted to do with that critique against this world, then we would have had a much different conversation.
Then I spoke, doing basically the same talk that I had done in Phoenix and some other places, entitled, "Activism vs. Intervention." I introduced where Modesto was, what MAC was, then talked about the importance of finding tensions and expanding them, and what I saw the differences were in activism and intervention. Then I gave some examples of how MAC has either intervened in various struggles or aided them. I also raising the question for discussion, asking if we wanted a scene or a working class counter force in society? This got a lot of people talking about the limits of the scene and also about how they could do this in the tensions that already exist in their areas. I really enjoyed how the discussion popped off from that point and people really got into talking about stuff in the local areas and what they were doing. What was working, but also where they were having problems actually going on the offensive. All in all, a really good talk and some really good responses.
Then Dana Ward from Anarchy Archives talked about anarchist infrastructure. Basically, he talked about a lot of stuff, mostly historical, which was interesting, but then he basically presented a thesis that self-management of industry was a good was of showing people that anarchy is possible. He brought up the self-managed factories in Argentina, but also cooperative corporations in Spain which are very successful. He talked about how this was an example of dual power, and if these types of businesses could compete more, they could hopefully replace capital.
I should have shut the fuck up, but I brought up that self-management of capitalism was still capitalism. That while a self-managed factory might be "better" it was still part of a system where work was separate from life.
Dana responded by stating that he came from a working class family and that it was impossible for him to think of a life without work. He said that maybe there was something of a class difference between myself and him, and maybe I couldn't understand was he was getting at. Which I find interesting, considering all I remember my parents every talking about was complaining about their jobs, and the years that I spent working as a janitor, never once did I stop and think that if my bosses disappeared and I could organize cleaning shit up myself, I would enjoy it more. Yeah, you're going to labor to get food, shelter, etc in any society. But under communism, you have equal access to the means of existence and the land, not separated by mediation, nor divided into a specialized labor field. "Work," does not exist. But yeah, cooperative corporations running shit I'm not too stoked on. I also don't think they are going to bring down capitalism.
For more on this, read
What is Communism?
by GD, or anything by him on
communization vs. self-management
.
After his talk, Dana Ward was leaving and I shook his hand and stated that we probably agreed more than we disagreed. He kind of blew me off but we talked for a couple minutes. I find it interesting that I was part of one of the only groups at the event that was doing anything to put ideas that he considered relevant into practice and because I wasn't excited about Wal-Mart becoming a co-op he kind of shrugged me off. Anyway, can't win em all.
Next, there was a discussion on what people wanted to do in So Cal. People were able to discuss the tensions in their area: foreclosure, immigration, jobs, education, etc, but beyond stuff happening on March 4th, there seemed to be little idea of how to move forward. Modesto maybe be fucked up with drama, drugs, and legal problems, but at least we got plans and lots of them. I really tired of going anywhere, being in a room with a bunch of people, and having no one have any idea what they want to do. Where is people's fire? Where is their desire to get crazy and do something, even if it just something small? Why do people always have to look bored and defeated?
Been thinking more and more about the new Vengeance, and hopefully it will be crazier, meanier, funnier, and more classist than the first.